Dockside Hostel has 38 beds in single, double, three-, four-, six- and eight-bed rooms, so you can have your own room or sleep in a dorm
There are lavatories and separate lockable showers in the corridor.
We have a fully-equipped kitchen where you can prepare breakfast and simple meals as well as keeping food in the fridge/freezer. Coffee, tea and pasta is provided free of charge.
Wi-Fi is, of course, free and available in all rooms.
Guest computer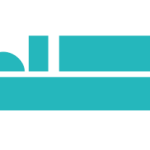 All rooms are somewhat smaller than in a more expensive hotel, but they all have comfortable beds, duvets and pillows, bedside light, and a socket for charging mobile phones, etc.
Sheets and towels you bring with you or hire from us for a one-time charge of SEK 65 per person. Note: Sleeping bags are not allowed for hygienic and safety reasons.
You can borrow a hair-dryer, iron and padlock for your cupboard.
Naturally we are non-smoking and pets are not allowed.
Open 365/7/24
CHECK-IN
Reception is open between 15.00 and 18.00 for check-in. If you are arriving earlier or later you must contact us at least 24 hours in advance to get further instructions by e-mail to info@docksidehostel.se so that you have all the information you need or phone +46 8 211 341 (9-11 ; 15-18)
We have a system that works well with a code lock on the front door and a security box where you can get your key and further instructions.
CHECK-OUT is before 11.00 so that the cleaners have time to clean the rooms. If you leave before 09.00 you can drop your keys in the box at reception and your credit card will then be debited unless otherwise agreed.